Pet Care and Vet Assistant
7 avis
The course provides exactly all the skills that a vet assistant needs

Still on going course . Very informative and enjoyable

It is lovely to be able to learn from the comfort of my own home in conjunction with a full time job. To have this opportunity is amazing, and being able to contact tutors when needed for help or for anything is really good. I feel like this will lead to such opportunities in the future :)
*Prix indicatif
Montant initial en GBP:
£ 798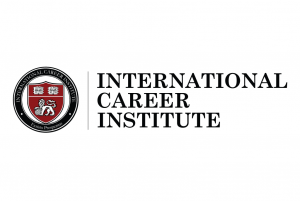 Description
Typologie

Formation

Niveau

Intermediate

Méthodologie

En ligne

Durée

24 Weeks

Dates de début

Dates au choix
Campus virtuel

Oui

Envoi de matériel d'apprentissage

Oui

Service d'information

Oui

Classes virtuelles

Oui
Do you love animals and pets? Are you prepared to take you love one step further and become a qualified vet assistant! International Career Institute, with Emagister, offers this course designed for those wishing to work in the pet care field.


A career in the animal care or pet care industry appeals to those with a lot of love for pets and animals in general. If you adore the furry and the cuddly and care for the untamed, you may want to consider rendering assistance to veterinary doctors.


Become a qualified Pet Care / Vet Assistant. The course provides an opportunity to interact with and learn from very successful, highly qualified and experienced professionals. It also allows you to enter into a profession that continue advancing and gives great lifestyle benefits for animal lovers.


If taking care of animals is your dream, then a bright career as a Veterinary Assistant awaits you! These animal and pet care assistants play a crucial role in helping out veterinary doctors carry out day-to-day tasks in taking care of both big and small animals, such as examining animals for signs of injury or illness, record keeping, as well as provide comfort and support to pet owners when their beloved animals undergo surgical prcedures. And yes, an absolute passion for animal well-being is a must! Veterinary assistant job opportunities are expected to be attractive because demand is expected to continue growing.


Demand for veterinary care also has grown throughout the years, as animals' medical care is an important priority for most owners.
Turn your dedication and love for pets into a successful professional undertaking by enrolling in our Veterinary Assistant Course now!


A vet assistant course from ICI can guide can guide you on the path to be a reliable and successful veterinary assistant. Don't wait any longer and contact emagister to learn more about the details of this course!
Précisions importantes
Cette formation est-elle faite pour moi?: Anyone with a dream and desire to succeed in becoming a VET assistant.
Conditions: There are NO previous work or education requirements for entry into any course level. Students may enrol directly into the diploma or advanced diploma levels without completing lower ranked qualifications. Graduates can expect higher course levels to result in higher potential salary, positions and skill capabilities.
Les sites et dates disponibles
Date de début
Dates au choix
Inscriptions ouvertes
Les Avis
Évaluation de la formation
Avez-vous suivi ce cours?
Beejadhur Jhurry
Votre avis sur cette formation:
The course provides exactly all the skills that a vet assistant needs
Formation effectuée:
Octobre 2020
Recommanderiez-vous cet établissement?:
oui
Beejadhur Jhurry
Votre avis sur cette formation:
Still on going course . Very informative and enjoyable
Formation effectuée:
Septembre 2020
Recommanderiez-vous cet établissement?:
oui
Sarah Gledhill
Votre avis sur cette formation:
It is lovely to be able to learn from the comfort of my own home in conjunction with a full time job. To have this opportunity is amazing, and being able to contact tutors when needed for help or for anything is really good. I feel like this will lead to such opportunities in the future :)
Formation effectuée:
Juin 2020
Recommanderiez-vous cet établissement?:
oui
Abigail Doherty
Votre avis sur cette formation:
It's great fun
Formation effectuée:
Avril 2020
Recommanderiez-vous cet établissement?:
oui
Arata Tonesaku
Les points forts:
Unquestionably justified relinquishment. A debt of gratitude is in order for all your assistance. Keep up the amazing work.
À améliorer:
Everything OK.
Formation effectuée:
Avril 2016
Recommanderiez-vous cet établissement?:
oui
Les matières
Veterinary

Veterinary Nursing

Veterinary Assistant

Animal Nutrition

Animal Behaviour

Animal Care

Animal Biology

Physiology

Pet Care

Anatomy

Industry

Pet Grooming

Veterinary science

Animal grooming

Animal First Aid

Animal Training

Animal handling

Veterinary office

Routine health care

Preventative health care
Le programme
Course modules:
Students will complete the following units:
Introduction to animal and veterinary health care
Animal health issues, illness and injuries
Illness and disease identification and treatment
Veterinary office management and administration
Risk and safety management in animal care settings
Animal first aid and injuries
Preventative health care
Pet / animal rehabilitation and nursing
Routine health care treatments
Anatomy and physiology
Animal behaviour, perception and communication
Animal genetics
Animal social and instinct behaviours
Animal handling and transportation
Behavioural and abnormal animal behaviours
Pet / Animal training
How Will You Benefit?
Fast track your career as a pet car and veterinary assistant work
Learn the inside secrets of how to become a pet care pro in months not years!
Study a pet care / veterinary course that was designed in conjunction with senior members of the profession
Free up valuable time, don't waste time and money travelling to classes
Study at your own pace whenever and wherever you are
Have access to a tutor who works in the industry you are training for
Easy interest-free payment plans
Career Prospects
Veterinary assistants can take advantage of the increasing employment opportunities in this field. The number is predicted to grow even higher so by the time you finish the course, you can easily find a job as:
Veterinary Assistant (veterinary technician, animal lab technician, veterinary assistant, animal hospital assistant)
Pet Therapist, Groomer
Pet Shop staff member or owner
Animal Trainer, Groomer or Breeder (usually self employed)
Animal Welfare Officer at Animal Shelters
Zoo and Wildlife Park staff members.
ICI provides you with the information and training you need to be skilled in various aspects of the job. At the end of the course, you will be confident in helping veterinary doctors accomplish tasks like keeping records, examining animals for symptoms of illness or injury and even in giving comfort and support to pet owners when necessary. Enrol at ICI today and be a qualified vet assistant!
Pet Care and Vet Assistant
*Prix indicatif
Montant initial en GBP:
£ 798