Accredited GSA 3 Days PMVA Workshop
Atelier intensif
À London (England)
*Prix indicatif
Montant initial en GBP:
£ 250
Description
Typologie

Atelier intensif

Lieu

London (England)
Heures de classe

18h

Durée

3 Days
Description
Become an expert at preventing violence with this Accredited GSA 3 Days PMVA Workshop, organized by Unicare Support Services LTD, that Emagister.co.uk has listed as part of its educational catalogue.

PMVA (Prevention and Management of Violence and aggression) training helps to reduce the risks of violence and aggression by developing staff knowledge, skills and attitudes to effectively manage incidents from various groups, for example from patients or residents to staff, from visitors to staff and even from staff to staff. This course is accredited by GSA or NFPS and accepted throughout many NHS trusts. All tutors are GSA or NFPS trained.

On completion delegates will learn to safely apply appropriate non-restrictive or (where necessary) restrictive physical interventions as alternatives to the primary non-escalation and secondary de-escalation strategies which we will help you to put in place. Delegates will receive an accredited certificate of attendance which is valid for 1 year. The certificate is issued by GSA global leading industry in personal safety.

So, if you want more information about this programme contact Unicare Support Services LTD through Emagister.co.uk without hesitation. You won't regret it!
Précisions importantes
Cette formation est-elle faite pour moi?: Anyone in the mental health industry as well as the security industry.
Les sites et dates disponibles
546 Streatham High Road, SW16 3QF
Date de début
Dates au choix
Ce cours est déjà complet
Les matières
Staff

IT

Communication Skills

Accredited

Human Psychology

Safety Management

Health

Safety

Physical skills

Prevention of violence
Le programme
DAY ONE
What is PMVA
Influences on physical intervention within mental health
Human Rights Legislation Legal and Ethical issues around Physical Interventions
Article 2,Article 3, Article 5 Article 7
Mental Capacity Act
Deprivation of Liberty Safeguards ( DOLS)
Reporting of Injuries Diseases Dangerous Occurrences Regulations (RIDDOR)
Criminal Law & Common Law
Low level grabs and holds
Slaps, punches, kicks,
Basic restraint techniques
Repeated practice
DAY TWO
Conflict management
4 steps to violence
Identifying triggers
Assault cycle
Importance of communication (verbal, non-verbal)
De-escalation
Fighting arc
Group work relating to scenarios
Practice session and trouble shoot techniques learned from previous session
Chair restraint and de-escalation techniques
Breakaway techniques – rear and front clothing grabs
Hair pulls
Choking
Arm locks
Planned approaches (2 person approach for violent individual)
Supine take down (basics)
DAY THREE
Test based on theoretical aspects of course, legislation and conflict management
Practice session and trouble shoot techniques learned from previous session
Supine takedown and restraint (various options)
Turning the patient
De-escalation methods
Prone take down
Prone restraint
Role of the head person
Managing legs supine and prone
Supine Restraint & IM Medication
Practical assessment
Informations complémentaires
LEARNING OUTCOMES: Day 2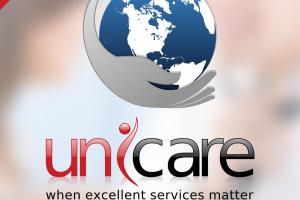 Accredited GSA 3 Days PMVA Workshop
*Prix indicatif
Montant initial en GBP:
£ 250